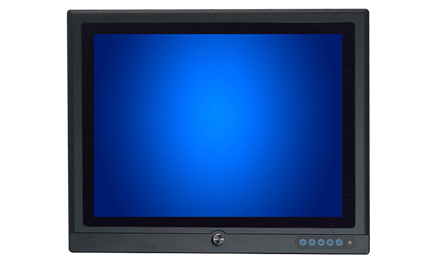 Rejitek provides a wide range of industrial display solutions that supports multiple mounting options. Industrial Monitors provide a wide range of reliable displays from 7" to 85" including LCD displays, touch screen panels, outdoor displays and digital signage displays, and a series of industrial monitors including the Chassis, Open Frame, Panel Mount, Rack Mount, IP65/66/67, Stanless Stell, Wide Temperature, High Brightness and Multi-Touch series, which work perfectly with embedded boards and systems to fulfill various application needs.
Rejitek displays come in a wide range of sizes and features including touch screen technology, IC-rated protection, military standards, and high brightness sunlight readable displays.
Industrial LCD screen.
Optional touchscreen.
Optional Advanced Optical Bonding (AOT).
Optional Waterproof, dustproof and explosion-proof: IP65 (front) IK08 (front).
Anti-shock and anti-vibration.
Metal shell, strong and durable.
Good sealing performance, and has passed EMC anti-interference testing.
Dense ventilation holes on the back, efficient heat dissipation.
Uses the most advanced LED backlight technology.
We provide a wide range of customization options to meet your requirements.
Size or structure
Glass cover surface treatment AG, AF, AR
Anti-shock and anti-vibration.
Metal shell, strong and durable.
Panel brightness(can choice 450nits,700nits,1000nits,1500nits,2000nits)
Dimming knob controls backlight brightness from nearly 0% to 100%
Display ports(can choice VGA,DVI,HDMI,DP or more)
Mounting:Open framre, Panel Mount, Rack, chassis, and VESA.