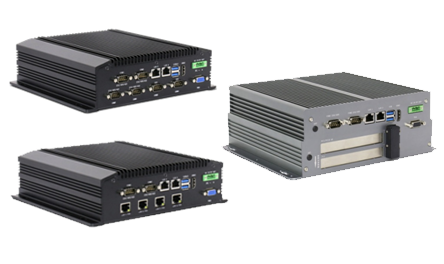 Rejitek high performance IB Series Box PCs offers a powerful, versatile, and cost-effective solution for dynamic industrial needs. Rejitek offers complete BOX PCs with a wide range of I/O interface and multiple expansions, allowing users to connect to different devices for comprehensive automation solution. The system design allows upgrading the memory, replacing the hard disk.
Designed for industrial and embedded applications, Rejitek's Box PC features an efficient thermal solution and powerful processing, flexible storage, and expansion possibilities.
Support Intel Core i7, i5, i3 and Atom processors.
Small Size, Big Features.
Anti-shock and anti-vibration.
Metal shell, strong and durable.
Passive cooling without the use of fans.
Stable operation in extreme temperatures and humidity 24 hours a day, 7 days a week.
Wide voltage range. Possibility of offering different configurations tailored to the client.
Withstands vibrations during work execution, perfect for mobility and special vehicles.
We provide a wide range of customization options to meet your requirements. Let's build the perfect Box PCs together. We can add your company's board, adapt for your software, add a variety of different ports and many more customizable options.